Lauren Hashian (born September 8, 1984 from Lynnfield, Massachusetts) is an American singer-songwriter of Armenian ancestry. Lauren is the daughter of John Late Sib Hashian (August 17, 1949 – March 22, 2017), the former drummer of the 1980's rock band, Boston. Her mother is former Dallas Playboy Club Bunny Suzanne Hashian.

Suzanne Hashian Sib Hashian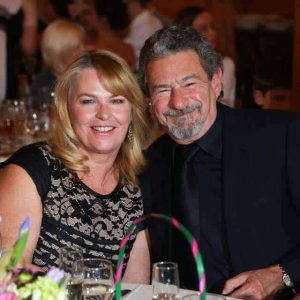 Suzanne Hashian-Miller wife of Late Sib Hashian was briefly a "bunny" at the Dallas Playboy Club.
The club, which was located on the second floor of Expressway Tower, was actually a pretty classy joint. No touching or nudity was allowed. The club was open for five years between 1977-1982, and members of the Dallas Cowboys, who had their offices in the same building, were regulars. Apparently, the Bunny's had a bitter rivalry with the Dallas Cowboys Cheerleaders. One Bunny recalled, "They were jealous of us. You could do a job that paid $15 a game or $300 a night. You pick." Sounds like a pretty good gig.
Lauren has followed her father's passion, pursuing a career in music. Lauren appeared as one of the finalists on the 2005 competition, R U That Girl, hosted by TLC's Chilli and T-Boz. She co-wrote a song for YaBoi Shad and also sang on the track. She joined her father on stage in 2005 when he held a special concert with Boston guitarist Barry Goudreau. The next year, she sang with her dad's band, Ernie and the Automatics.
Lauren Hashian is best known as a singer-songwriter and as the girlfriend of Dwayne "The Rock" Johnson.
They first met in 2006 when he was in Boston to film The Game Plan. In 2007, Dwayne and Lauren began dating, keeping their personal life private.
In 2015, the couple were expecting their first child together; Dwayne Johnson and his longtime love, Lauren Hashian were blessed with a baby girl named Jasmine in December.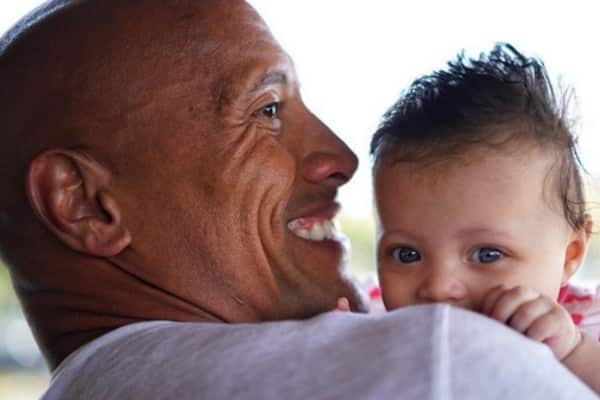 Happy birthday, Dwayne The Rock Johnson!

Little Jasmine is just adorable. She's got a lovely pair of blue eyes and she is making our heart gush with love. Baby Jasmine still hasn't made the red carpet appearance unlike older sister Simone Alexandra. Jasmine has successfully managed to melt our hearts with her adorable and more than just cute nature and those lovely pair of eyes. Her recent antic would include Daddy The Rock sharing an Instagram snap of Jasmine admiring his tattoos as the caption read, "After I feed her, Jasmine just loves looking at daddy's tattoos. I think it helps her digest. Can't wait to one day explain to her what all this means."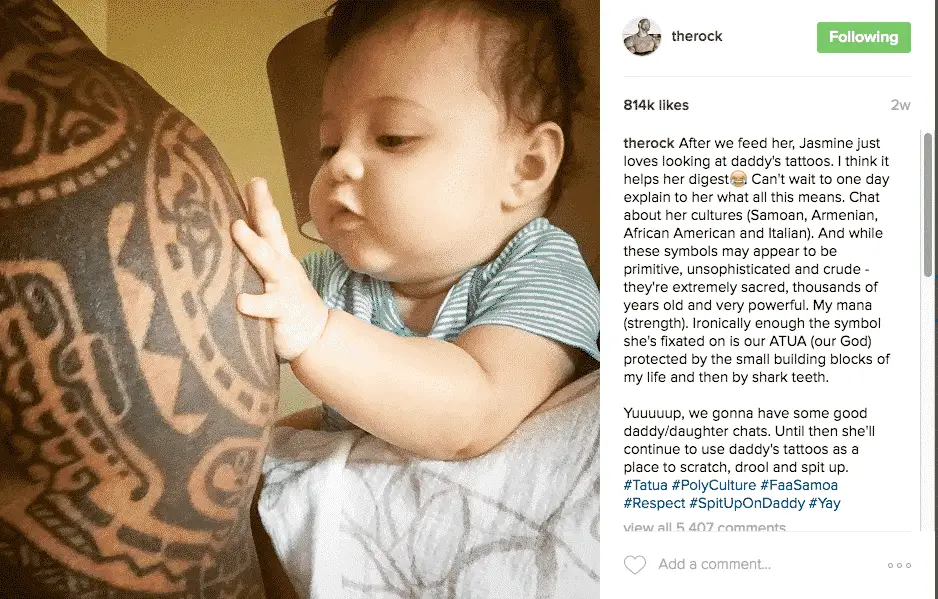 The Rock Dwayne Johnson and His Wife Lauren Hashian Just Welcomed a New Baby